WELCOME TO MY BLOG.
A place to read my ramblings on Life, Love, Politics, Pop culture, Movies, Games etc. And even if you disagree... I'm still right.

Quote of the Day :
Glory is fleeting, but obscurity is forever.
- Napoleon Bonaparte

SECTIONS

MAIN PAGE
ABOUT ME
MOVIE REVIEWS

BLOGS OF NOTE

The Log of a Gamer
7-Deuce : Blog of a Poker Player
The Hilariously Depressing World of Max
Where The Magic Begins
Killspeak
Spaceship For Alex
Monicastravels
Ontological Vertigo
The Unswung Bat
All Things Christie
Nug : Snacks For Wexler
Stephen Taylor : Pundit Extraordinaire
The Accordion Guy
Maya's Micronomicon
The Conservative Hipster
Warren Kinsella
Andrew Coyne
The Other Sixth Estate
Brett Lamb : Blamb
Hideo Blog
Twitch Film
Daily Dose of Imagery
Damien Cox : The Spin

WHAT'S NEW?

RoninKengo's Flickr Photos
Currently Listening To :
Gnarls Barkley - St. Elsewhere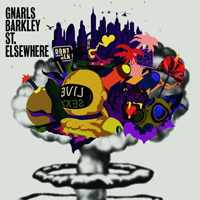 Currently Reading :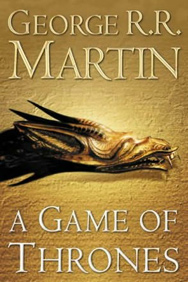 LINKS







FipiLele

Leave your thoughts in the Guestbook

Read It.
|
Sign My Guestbook

Or Email me with questions or comments

roninkengo@gmail.com

Site best viewed in 1280 x 1024 Resolution



07/01/2003 - 08/01/2003
/
08/01/2003 - 09/01/2003
/
09/01/2003 - 10/01/2003
/
10/01/2003 - 11/01/2003
/
11/01/2003 - 12/01/2003
/
12/01/2003 - 01/01/2004
/
01/01/2004 - 02/01/2004
/
02/01/2004 - 03/01/2004
/
03/01/2004 - 04/01/2004
/
04/01/2004 - 05/01/2004
/
05/01/2004 - 06/01/2004
/
06/01/2004 - 07/01/2004
/
07/01/2004 - 08/01/2004
/
08/01/2004 - 09/01/2004
/
09/01/2004 - 10/01/2004
/
10/01/2004 - 11/01/2004
/
11/01/2004 - 12/01/2004
/
12/01/2004 - 01/01/2005
/
01/01/2005 - 02/01/2005
/
02/01/2005 - 03/01/2005
/
04/01/2005 - 05/01/2005
/
05/01/2005 - 06/01/2005
/
07/01/2005 - 08/01/2005
/
08/01/2005 - 09/01/2005
/
09/01/2005 - 10/01/2005
/
10/01/2005 - 11/01/2005
/
11/01/2005 - 12/01/2005
/
12/01/2005 - 01/01/2006
/
01/01/2006 - 02/01/2006
/
02/01/2006 - 03/01/2006
/
04/01/2006 - 05/01/2006
/
05/01/2006 - 06/01/2006
/
06/01/2006 - 07/01/2006
/
07/01/2006 - 08/01/2006
/
08/01/2006 - 09/01/2006
/