That Funny Little Thing Called Vox and My Future on Blogger
You have too much respect upon the world:
They lose it that do buy it with much care.
I've been having a number of problems with Blogger.com over the past while. That is why I've decided that I will be moving my blog to another blog service. Maybe Typepad. Maybe WordPress. Or maybe Blogware. We'll see what happens...
In the mean time I've been playing around with a new site called Vox.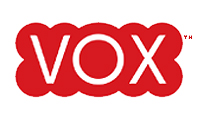 Vox combines Blogger, Myspace, Flickr and Youtube all into one media friendly package. It's very cool. I was lucky enough to be invited during the beta phase, so for now it's invite only.
But watch out! It's the next big thing.
Check out my
Vox Site
.
I made a list of my Top 10 Favourite Movie Scenes (That I could find on Youtube)
Enjoy!
- Will