A Tear For Spock and Kong
Oft have I heard that grief softens the mind,
And makes it fearful and degenerate;
Think therefore on revenge and cease to weep.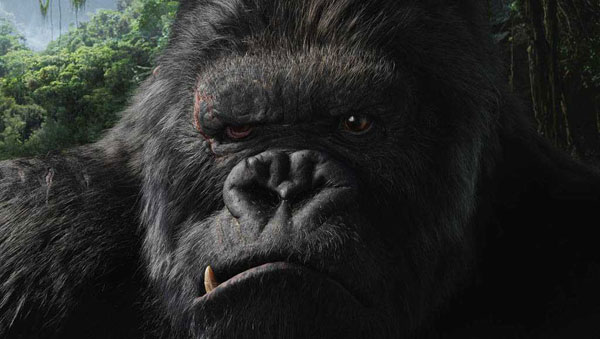 I just got back from seeing Peter Jackson's King Kong. I still haven't seen the original, but I was damn impressed by the movie. It was so well put together... acting, directing, writing, CGI - All great. I loved it, but it's a very sad movie. I will admit I shed a few tears at the end. A rarity for me, not since Spock's death in The Wrath of Khan has that happened. I highly recommend King Kong--It is what great film making is all about. Nicely done Peter Jackson.
Top Ten Most Memorable Moments in Comic Book Villainy.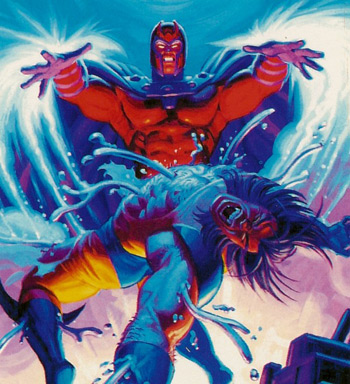 "This is even more painful than it looks!"
To cap off
IGN
's Villain Month they have compiled a list of the most deliciously evil events in comic book history. From Bane breaking Batman's back, to Magneto ripping the adamantium out of Wolverine they've covered all the major evil acts. But where is Aquaman's entry? Surely introducing that character in the first place should count as the single most evil act in the history of comics. God damn Aquaman!
Worst. Superhero. Ever. Check out the full list
here
.
What the hell does IGN stand for anyways?
And from the "Not Meant For Mortal Eyes" files comes this image.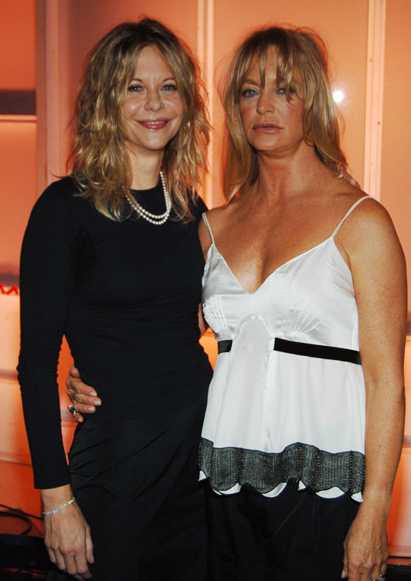 I don't know what the hell is going on in this picture, but it is most definitely wrong on many levels. I'm pretty sure Goldie Hawn is melting. Meg Ryan is also looking more plastic by the day. Here we have a lesson in Hollywood attitudes. Goldie Hawn chose to age gracefully, and ended up looking like the Gestapo guy melting at the end of Raiders of the Lost Ark. Meg Ryan on the other hand is going the Joan Rivers route, soon the unrecognizable piece of flesh, bone and muscle she calls a face will be yelling at celebrities on the red carpet. Watch out Joan!
Daniel Radcliffe is SO busted!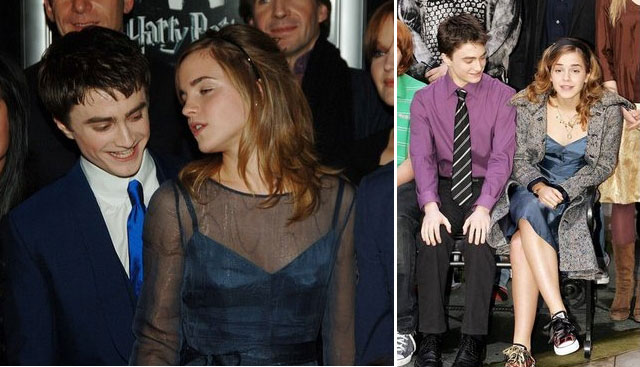 For the love of god Daniel she's only 15!
Though I suppose he's about 15 years old as well, so it's not odd behaviour. However, young Mr. Potter is going to have take his attention away from Hermoine's chest long enough to learn a few things.
When it comes to cleavage, Jerry Seinfeld said it best,
"Looking at cleavage is like looking at the sun -- ya don't stare at it!"
Oh those hormone fueled teenagers, when will they learn?

Pachelbel's Canon in ROCK!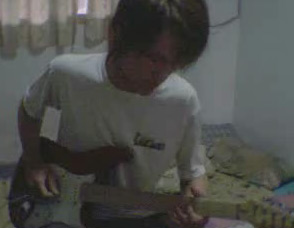 Everyone loves a long over-blown guitar solo. Jimmy Page in Stairway to Heaven. Eric Clapton in Crossroads. Jimi Hendrix! However, these gentlemen only covered rock and roll tunes, they steered clear of classical.
Jerry L is different.
He rocks out to Johann Pachelbel's 17th century classic Canon in D. If you know the tune you're in for a treat, and if you don't you'll probably recognize it anyways.
Take it away JerryL!
Canon Rock
.
Finally for all you social alcoholic Family Guy fans out there here's a fun little drinking game you can play this Holiday Season!
Family Guy Drinking Game
.
So from me and The Juice have a safe and Happy Holiday Season!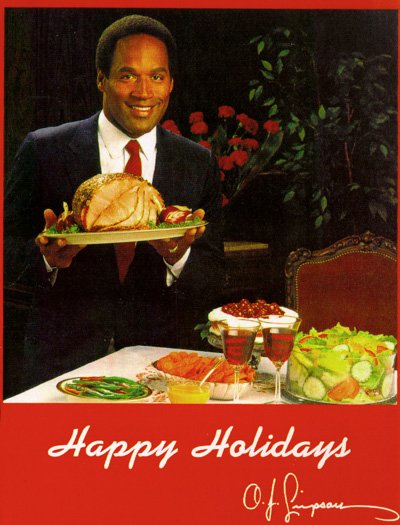 At least he's not holding a giant carving knife.
May your pint glass overflow with beer.
- Will