Reginald VelJohnson is Gay?!
All the world's a stage,
And all the men and women merely players.
They have their exits and their entrances;
And one man in his time plays many parts,
His acts being seven ages.
Every generation has movies which they consider their own. As a child of the 1980's there are a select few films that defined my childhood. Ghostbusters, Transformers : The Movie, Labyrinth, Star Wars, Teenage Mutant Ninja Turtles, Goonies, The Neverending Story, etc. One of these definitive 80's films was probably the most influential movie for future gamers:
The Wizard
.
For those of you unfamiliar with The Wizard you don't know what you're missing! It is widely considered to be nothing more than a 90 minute commercial for Nintendo... However would Fred "Wonder Years/The Mole" Savage star in a commercial?! NEVER!
Basically, Fred Savage and his disabled, video game savant brother and some girl run away from home to compete in the Video Game World Championship. Only the evil Lucas Bartow with his amazing POWERGLOVE stand in their way! Let me tell you folks... NOT IF FRED SAVAGE HAS ANYTHING TO SAY ABOUT IT!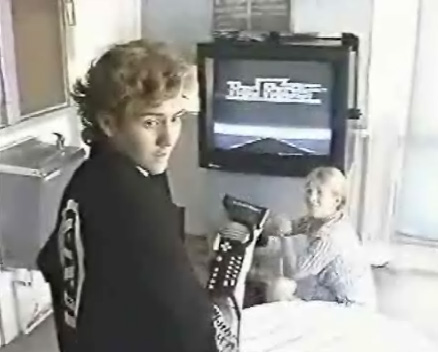 Check out this
ridiculous clip
in which Lucas Bartow demonstrates his POWERGLOVE skills.
And from the "You Can't Make This Shit Up Files" come these pictures and story.
JIM CARREY RUN OVER BY STEPHEN HAWKING
From
ContactMusic
:
Actor Jim Carrey was left howling in agony after genius Stephen Hawking reversed over his foot with his wheelchair.

The unlikely pair made friends when they appeared together on an American talk show, and Carrey visited Hawking in Cambridge, Britain, recently. The highly-paid star joined the physics prodigy and some friends and colleagues for a stimulating dinner.

Later that evening, as they chatted on the patio, Hawking, 61 - who suffers from motor neuron disease - ran over Carrey's foot.

The professor's secretary Karen Sime says, "We've all had our feet run over by the professor. You quickly learn to jump out the way!"
I can honestly say I never thought I would write a sentence involving Jim Carrey and Stephen Hawking. You live and learn.

Mysteries under Moscow.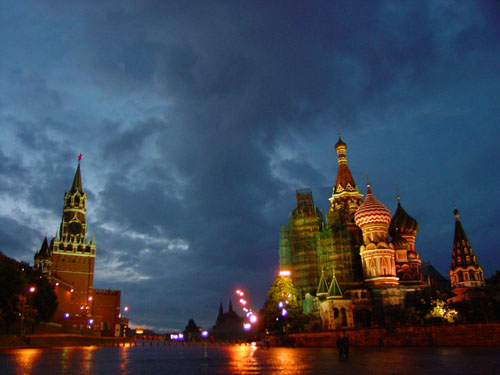 I watched a very interesting Russian documentary this afternoon about the mysterious underground of Moscow. A labyrinthine collection of tunnels, sub-basements, bunkers and sewers that a team of Muscovites recently started exploring and mapping. Home to hobos, criminals, dissidents and impoverished people the Moscow underground has an incredible history to tell about a very historic city.
What is hidden under Moscow?

This question has intrigued Vadim Mikhailov since he was a child in the early 1970s, when his father, who drove a train in the Moscow subway, first gave him a ride in the driver's cabin and showed him the network of Metro tunnels beneath the Russian capital. By the time he was 12, Mikhailov and his friends had begun making increasingly ambitious journeys beneath the city.

Discoveries began with the first expeditions. Through manholes and building basements the boys wriggled into labyrinths under the Russian capital. First, they explored the bomb shelters under Leningradsky Prospekt, then they came across an Academy of Oceanology warehouse. "Imagine walking along endless corridors," recalls Mikhailov, "something dripping from the ceiling, the uneven light of torches. And all of sudden you find yourself in a room full of tanks of formalin, containing various sea monsters."

They soon went deeper underground. According to Mikhailov there are about six levels under Moscow, and in some places as many as 12, including old sewer systems, fountain foundations, and sloping drainage tunnels entangled in the depths.

As they grew up, the explorers took their investigations more seriously, drawing maps of their routes, studying history books, and talking to elderly Muscovites about past uses of the underground. Their explorations of deserted shafts and water mains built during the reign of Catherine the Great in the eighteenth century sparked a greater interest and enthusiasm for further expeditions.

"Ten to 15 years later we realized that we had investigated the entire level closest to the surface, comprising municipal public service tunnels. It was time to go down to deeper floors," recounts Mikhailov. In 1990, the underworld travelers formed a group called "Diggers of the Underground Planet," whose aim was to study the historical, ecological, and social aspects of the Moscow underground.
Check out the entire article over at
The Bulletin of the Atomic Scientists
I will try to upload the documentary at some point. Incredibly interesting and creepy.
Da svi`daniya
- Will