Random News and Hilarity : Because It Beats Studying for Exams
By heaven, methinks it were an easy leap
To pluck bright honour from the pale-faced moon,
Or dive into the bottom of the deep,
Where fathom-line could never touch the ground,
And pluck up drowned honour by the locks.
I figured I would lighten the tone of this post, seeing how my last post was a dry, witless analysis of a political campaign. God forbid I actually incite intelligent discussion of the issues. Plus I have better things to do, but I don't want to do them. My exams start up next week, but I'd rather do this than read about the rise and fall of Communism in Russia. And we're off.

Newsflash : Geeks want to play Star Trek Online RPG!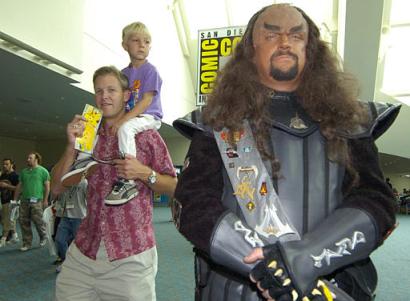 Look Daddy! A virgin!
A recent market study by Nielson Media Research found that 69% of Massively Multiplayer Online Role Players surveyed would be interested in playing the Star Trek MMORPG currently in development. The study also found that 59% of Star Trek fans surveyed also showed interest in playing the game. Now I enjoy Star Trek as much as the next man... I'm not a fanatic, but I do have more interest in the series than the casual fan. That being said, I also would potentially like to try this game. I just don't know if a game like this is a good idea though. I mean do we want to add MMORPG addiction to the already myriad social dysfunctions hardcore Trekkies already suffer from? Just my two cents, but don't say I didn't warn you people when
poopsocking
reaches epidemic levels. Check out the full aforementioned survey
here
.
And on the topic of RPG's those wacky Japanese gentlemen over at Square Enix have some wonderful news for us all. They have unveiled a clever drink tie-in to coincide with the release of Final Fantasy XII in March 2006 --
Potion.
An energy drink.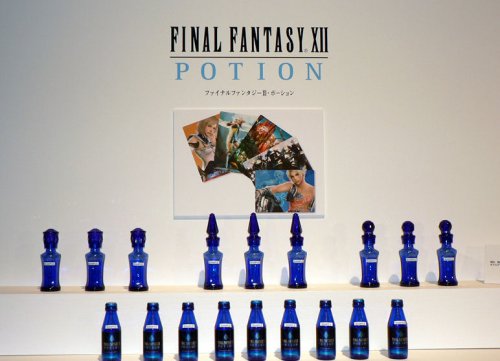 If it worked for Sabin and Cloud, it will work for me.
"The drink supposedly makes you relaxed like herb tea and tastes mystical. It contains nutritional supplements so that the company can claim that the drinker might recover real life hit points." - Gamebrink.com
I'm interested to see what exactly "mystical" tastes like, in any event it probably will not be available in North America. I guess I'll just have to settle for Pepsi brand Antidote.
Over at
The Log of the Gamer
, I discuss the Brutal Side of 8-Bit Gaming. Video game violence is not a new phenomenon, it's just more realistic now.
And now news from the real world.
In Soviet Russia Squirrels Eat You!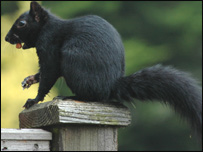 Anyone who has lived in Ontario knows that black squirrels are a menace to society. Anyone visiting Ontario is always shocked by the tremendous size of these terrible creatures. However, Ontario black squirrels are apparently quite tame in comparison to their Russian brothers. Last week in Eastern Russia, a pack of squirrels attacked a stray dog that had been barking at them, and subsequently bit the poor thing to death. First of all, a PACK of squirrels? Russia must be an even crazier place than I was led to believe. I mean, first Boris Yeltsin and now this?! What a country!
The BBC has the story well covered over on their
website
. Remind me never to bark at squirrels if I'm ever visiting Russia.
'Lost' Girls are DUI!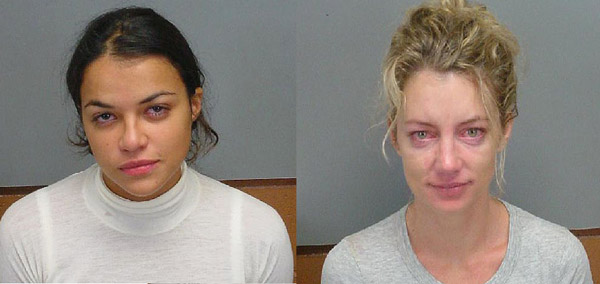 Two stars of my current favourite show LOST were arrested for Driving Under the Influence. Michelle Rodriguez and Cythia Watros were arrested in two separate DUI incidents on the same night. I guess they had beer in the tail section of the plane.
The Smoking Gun is there!
And now for some movie news.
Everybody's favourite hapless, hack of a director Dr. Uwe Boll is back at it again. This time he's ruining a perfectly good video game(Dungeon Siege) by adapting it into a blatant Lord of the Rings rip off. In the Name of the King : A Dungeon Siege Tale stars Jason Statham, Ray Liotta, Burt Reynolds, John Rhys-Davies, Lee Sobieski and last and certainly least the stunning thespian talents of Matthew Lillard in his first non-Freddie Prinze Jr. movie role.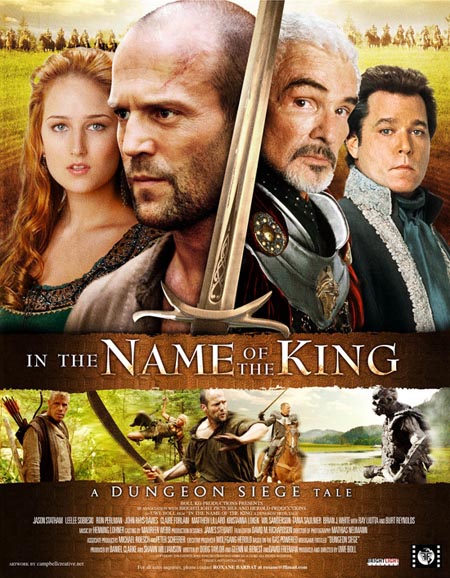 Now if the poster doesn't convince you that this is going to be one of the worst movies ever made, perhaps this
stunningly awful trailer
will. Dr. Boll has been kind enough to split his masterpiece into two 100 minute parts! The sad thing is, Boll is using the same fight choreographer that did Hero and House of Flying daggers, plus he has an incredible physical performer like Jason Statham... And the movie still somehow manages to look like shit. I would like to wait and see, to give this movie a chance... But given good Uwe's track record : House of the Dead, Alone in the Dark, Bloodrayne, I'm not getting my hopes up.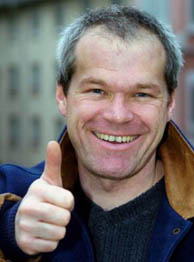 No Uwe... Thumbs down.

And that as we say is that.
- Will