Doctor Oddlust : Or How I Learned To Stop Worrying And Love Exam Time.
These are the youths that thunder at a playhouse,
and fight for bitten apples; that no audience, but
the Tribulation of Tower-hill, or the Limbs of
Limehouse, their dear brothers, are able to endure.
Just to clear things up... I don't love exam time. I had 4 hours of sleep last night, and wrote a 2 hour term test at 9 am this morning. The test went well... But that is beside the point. Boourns to exams!
I'm a fan of 24. I'm really looking forward to the 5th season in which Jack plays a transient hobo being stalked by Chinese assassins. But 5 years ago it wasn't Jack Bauer's ceaseless ultraviolent behaviour that drew me to the show, it was Canadian ultra-hottie Elisha Cuthbert.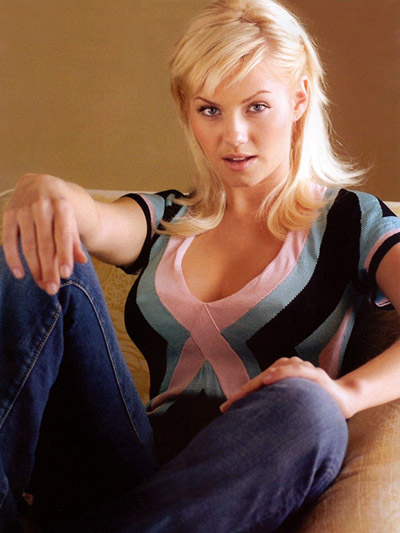 Now I've had a crush on this girl since her days on Popular Mechanics for Kids (She's the same age as me: therefore not creepy/illegal), and I'm not the only one who will say this fine Canuck lass grew up nice.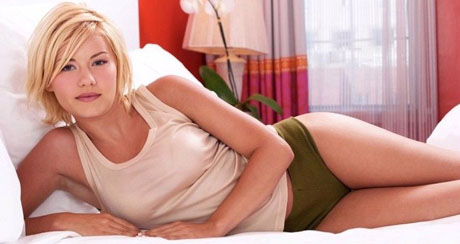 But what makes a hot girl even hotter? A love for sports; particularly hockey. Not only does Elisha love hockey like any true-blooded Canadian woman should, but she also writes a
Hockey Blog
over at
NHL.com
! That my friends is hot, even if she is a Montreal and Los Angeles fan.
Now for some random news, links and assorted hilarity.
Pandora

My brother Evan was kind enough to send me this link earlier, very cool concept.
What is Pandora?
Pandora is a music discovery service designed to help you find and enjoy music that you'll love. It's powered by the Music Genome Project, the most comprehensive analysis of music ever undertaken. Just tell us one of your favorite songs or artists and we'll launch a streaming station to explore that part of the music universe.

Just enter a song or artist and it will find similar music to cater to your tastes. It's already played some artists I've never heard before, but definitely intend to check them out soon.
Pandora.com
Those nutball Creationists are at it again... This time they're accosting and beating Pro-Darwinist professors. Where you ask? You guessed it : Kansas!
Professor beaten; attackers cite KU creationism class
Now would a Darwinist beat the crap out of an intelligent design advocate? Maybe. But only to prove that Newton's
laws of motion
: (
SCIENCE!
) do in fact apply to them!
On the subject of religious fanaticism I'd like to present
The Passion of the Christ : The Benny Hill Director's Cut.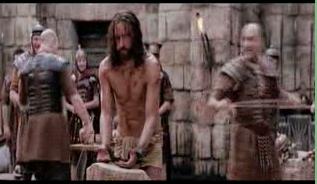 If this was the movie I had seen maybe I wouldn't have fallen asleep TWICE!
Before I fell asleep they were beating Jesus... When I woke back up
THEY WERE STILL BEATING JESUS!
I guess Christians can take comfort in the fact that Christ's actual beating, torture and cruxifiction were not set to this hilarious music/sound effects.
Link thanks to
Christie
.
Now for some movie news!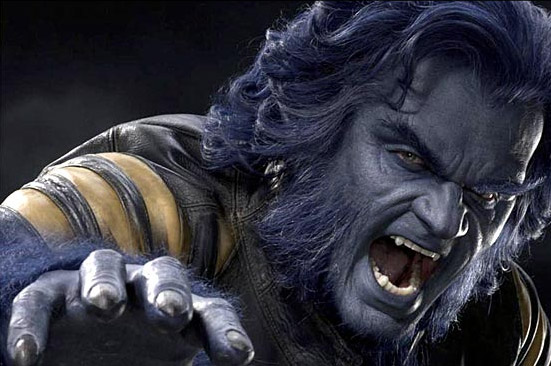 Kelsey Grammar in full Dr. Hank "Beast" McCoy getup for X-Men 3.
The
teaser trailer
for X-Men 3 has arrived. Perhaps I was unfair in my assessment of Brett Ratner as a talentless, pompous, douchebag, hack of a director... from the teaser the movie looks decent. The film still has the great cast of the last two films... But a lot can still potentially go wrong. Whatever, I will reserve judgement until I see the finished product. Good luck Mr. Ratner!
As for me, I'm off to battle aliens on a far away planet.
That's Will-Speak for go eat some pizza and study.
- Will