The Skeleton Key and The NHL Forecast
And thus I clothe my naked villany
With odd old ends stol'n forth of Holy Writ,
And seem a saint when most I play the devil.
REVIEW
The Skeleton Key
4/10 STARS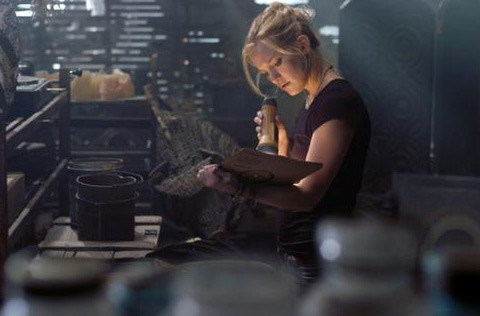 The Skeleton Key is yet another film in a long line of sub par horror/thriller films we've seen in the past few years. Kate Hudson stars as Caroline, a disenchanted New Orleans hospice worker. Looking for a change of pace, Caroline takes a job at a rural Louisiana estate caring for Ben Devereaux (John Hurt). Ben has been left totally paralyzed and unable to speak after an apparent stroke. Ben's wife Violet (Gena Rowlands) is a shrewd, old fashioned southern woman, who is suspicious of Caroline right from the get go. Violet gives Caroline a skeleton key that will open almost every door in the stately Louisiana home, except one. When Caroline is not caring for Ben she spends most of her time exploring the massive house, and in the attic she discovers one door her key won't open. After forcing her way into the mysterious room, she is shocked to discover bones, spell books, and other instruments for practicing Hoodoo. Hoodoo is a mysterious southern art used for protection and healing. Caroline questions Violet about the room, and learns that it belonged to the servants of the previous owners of the home. The servants, Papa Justify(Ronald McCall) and Mama Cecile(Jeryl Prescott) were brutally lynched and killed in the 1920's when it was discovered they were practicing Hoodoo. Sensing that the dead servants, the mysterious room in the attic and Ben's condition are somehow related Caroline sets out to unlock the mysteries the house holds.
Considering the acting talent in this movie, the film is a big let down. John Hurt is an excellent actor and does good work here, but Peter Sarsgaard who is also an excellent actor, feels very under used in this movie. To me The Skeleton Key was just a lot of wasted potential. It had an interesting enough premise, but just failed to deliver in nearly every way. Rather than trying something new, the movie sticks to formula, predictable plot devices and scare moments can be seen coming a mile away. Of course the movie wouldn't be a formula thriller if it did not have an amazing twist at the ending, and it naturally it does have a twist. However, when the so -called twist was finally revealed there was a tangible feeling of disappointment in the theatre. The movie desperately wants to be better than it is, and it shows.
What struck me as odd was that Kate Hudson's character became instantly suspicious about the house. She's supposed to be a college drop-out and yet she acts more like a private investigator in the movie. Perhaps the only redeeming factor of The Skeleton Key is that Kate is scantily clad in nearly every scene she's in, running around the house in her underwear, randomly taking showers and the like. I'm not complaining, but it struck me as a little gratuitous at times. I wanted the movie to be good, I really did... But it was so bland and predictable that I couldn't enjoy it. For example, in one scene Caroline stops at run down gas station on her way to the mansion and you just knew that some jittery local was going to come out and warn her about that haunted Devereaux place. I found myself able to tell exactly what was going to happen next. A good movie in this genre should keep you guessing, and The Skeleton Key keeps no secrets from the audience.
Have you seen a horror/thriller movie in the past 5 years? If the answer is yes, then you've already seen The Skeleton Key, nothing new to see here. In fact you've seen it done better in movies like The Sixth Sense and The Gift. I didn't know what to expect from this movie, but having seen it I can say I was soundly underwhelmed.
And now on to more pertinent matters: The NHL!
I was discussing which teams looked like they were in the best shape for a Stanley Cup run this year with some people earlier. The consensus is that The Philadelphia Flyers and the Ottawa Senators are in the best position at present. Certainly getting Peter Forsberg in and Jeremey Roenick out is a good move for the Flyers, personally I can't stand Roenick as a person, but he is a hell of a player... Forsberg just happens to be better. And as much as I dislike Philly, I agree with people that they are sitting pretty for a Stanley Cup shot.
Other teams in good shape seem to be Pittsburgh, with the next one : Sidney Crosby, Lemieux and others on board they're in a good spot these days. The Calgary Flames have retained almost all their pre-lockout players and have added Tony Amonte and Darren McCarty. Watch out for the Flames
As for Ottawa, I don't care what people say. The Leafs will destroy them in the playoffs yet again, Hasek be damned. What is best in life? Conan the Barbarian put it best, "To crush your enemies, see them driven before you and to hear the lamentation of their women." So will it be with the Senators come playoff time, when the Leafs crush them... again!
The Toronto Maple Leafs seem to be in an interesting spot. Gone are Roberts, Nieuwendyk, Leetch, Mogilny and Nolan... these guys were practically all my favourites on the Leafs. But we did pick up Eric Lindros, Jeff O'Neill and Jason Allison, a younger batch but all seasoned vets in their own right. I don't know what will happen until they start playing. They have a solid line up and have kept some of the key guys like Sundin, McCabe, Domi, Kaberle and Belfour and added some new faces. Should be a good one.
Pumped
- Will