Death From Above 1979 and Other Assorted Miscellanea
Enjoy the honey-heavy dew of slumber:
Thou hast no figures nor no fantasies
Which busy care draws in the brains of men;
Therefore thou sleep'st so sound.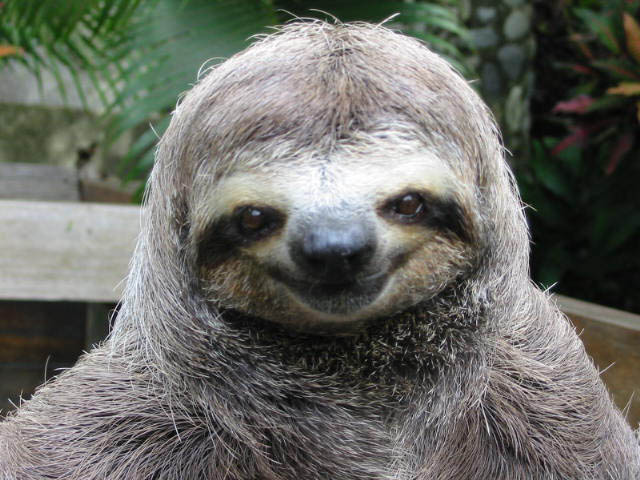 Hey Ladies!
Sloths : Proof that God does have a sense of humour.
Saw a hell of a rock show last night.
Death From Above 1979

a Toronto band on the rise, played to a soldout house at the Horseshoe Tavern. If you haven't heard their stuff, go out there and find their album. They put on a hell of a show, so if you get the opportunity to see them live, don't pass it up. Quality shite.
Here are a few pics from last night: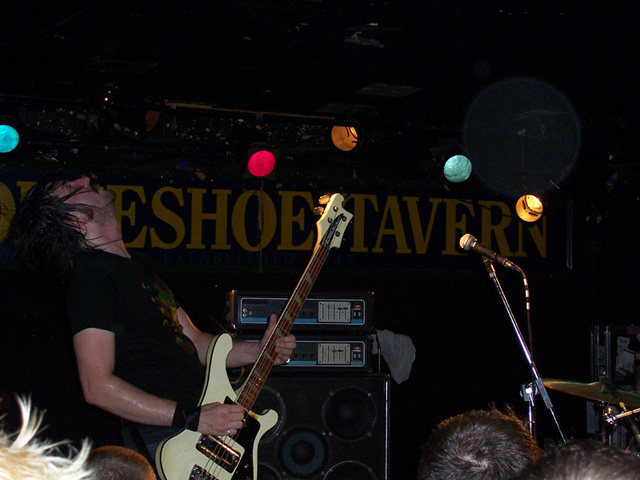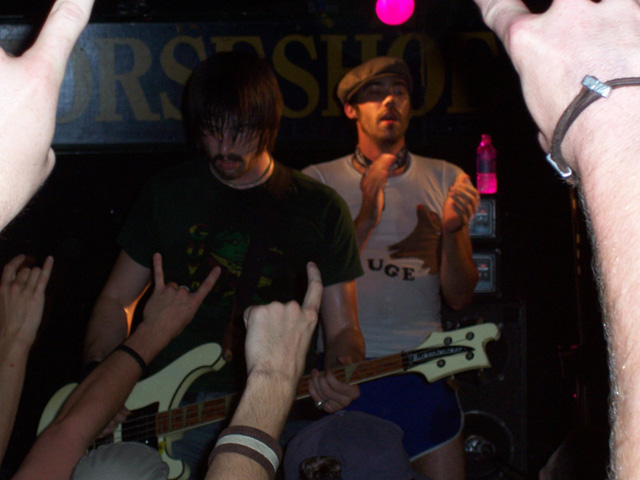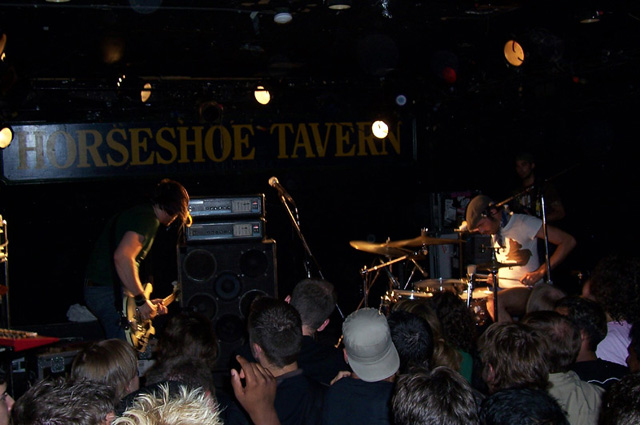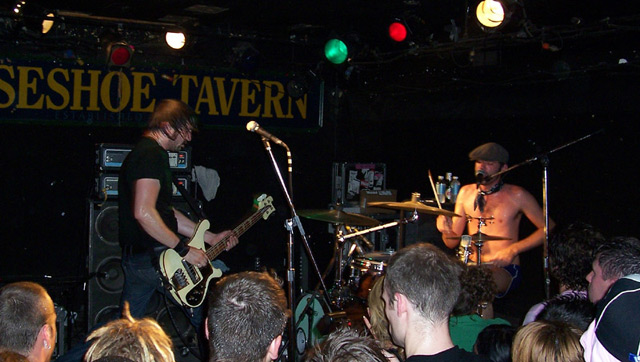 Movie Trailer Round-up:
Joss Whedon creator or the reprehensible Buffy and Angel tv shows, actually made a good show with the short lived Firefly tv series. The show was cancelled, but they made a movie of it. And here's the
Serenity trailer
.
The Wachowski Brothers are at it again. V For Vendetta stars Natalie Portman (They shaved her head!) and Hugo Weaving. As far as I know it's some kind of modern day Robin Hood story or something... Looks unique.
V for Vendetta trailer
.
Steve Carell stars in The 40 Year Old Virgin. From the makers of Anchorman, this is sure to be the comedy to see this summer.
The 40 Year Old Virgin trailer
.
And last, but surely not least a trailer for Tom Yum Goong. The latest offering from Thai martial arts phenom Tony Jaa. If you didn't see Ong Bak... well go and see it. This movie looks insane.
Tom Yum Goong trailer
. I really hope they play this at the Toronto Film Festival this year.
And that's my queue to exit.
- Will