Come Back Clint!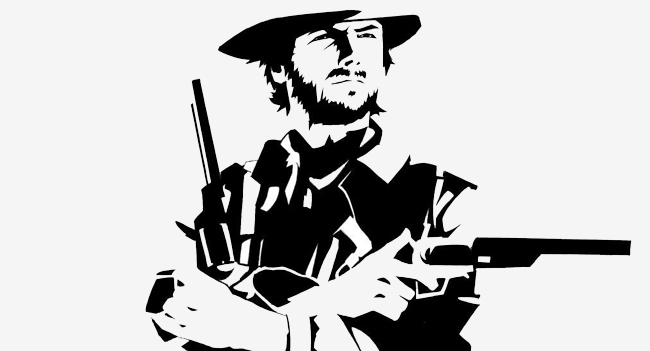 "Are you gonna pull those pistols or whistle Dixie?" - Josey Wales
I was by no means raised watching Clint Eastwood movies, but I certainly saw my fair share of them growing up. The first of his films I saw was
The Eiger Sanction
, Clint plays a part-time assassin/university professor, pretty good movie. Later I graduated to Sergio Leone's quintessential spaghetti western,
The Good, The Bad and The Ugly
and was suitably impressed as any 14 year old would be. Shortly thereafter I caught part of
Dirty Harry
, with a tagline like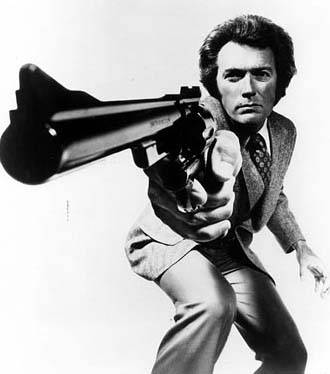 "
You don't assign him to murder cases, You just turn him loose!
",
How could you go wrong? Good old Clint was the biggest badass I'd ever seen in movies, Every character more hardcore and cool than the one that preceded it,
For me,
Unforgiven
solidified my impression that Clint Eastwood kicked ass, but then something happened, I became aware of a little movie called
The Bridges of Madison County.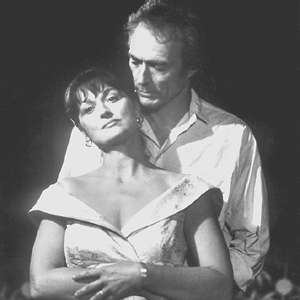 What happened Clint?!
Now I've never seen the film myself, but the movie's reputation as a chick flick precedes it. Clint wasn't shooting anyone... Well not with a gun at least. He played a photographer who falls in love with a house wife played by Meryl Streep. WTF!? Eastwood goes a whole 2 hours without shooting, punching or chasing anyone! Something was seriously wrong here.
Maybe he was just trying play something different for a change, but lets be honest Clint, she's a good actress but you can do better than Meryl Streep.
It seems that the older Clint gets the less badass his characters are. Clint now usually plays retired badasses, washed up badasses, or over-the-hill badasses... Who come out of retirement for one more big show!
Take a look at the roles he's played the last 15 years.
Unforgiven - Retired Old West gunslinger
In the Line of Fire - Veteran Secret Service Agent
A Perfect World - Grizzled Veteran U.S. Marshall
Absolute Power - Retired Professional Thief
True Crime - Over-the-hill Journalist
Space Cowboys - Retired/Washed-Out Astronaut
Blood Work - Retired FBI Profiler
Million Dollar Baby - Washed up Boxing Trainer
All these characters he's played have two things in common: They're all retired or on the verge of retiring and end up returning to whatever their respective profession was for one last shot.
He's still a badass in these movies... Just an old one... Who can't do much in the way of ass kicking, shooting, blowing shit up. But he still acts like he could kick your ass, and that's what counts.
Yes a kinder, gentler Clint is on the way. A career of being type cast as a badass has lead to a career of being type cast (By himself) as retired badass. He's going to be making another Bridges of Madison County-esque movie soon... I can feel it. I am convinced that Clint's final movie will just be two hours of him bawling into his fists wishing for the glory days, regretting the fact that he's now too old to even lift the .44 magnum; the most powerful handgun in the world that could blow your head clean off. And that my friends will truly be a sad day.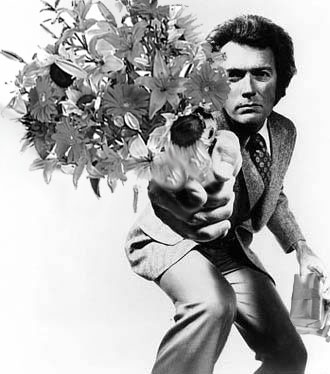 The most powerful bouquet of flowers in the world that couldn't blow your head clean off... But they smell nice.
But never fear, video games to the rescue! 'Dirty' Harry Callahan of the much vaunted Dirty Harry movies will be returning in video game form some time next year, with none other than Mr. Eastwood reprising his role. Once more a vintage Clint Eastwood will be cleaning up the streets of San Francisco, should be good.
If you need an education in Eastwood just check out any of the movies I mentioned, but avoid Bridges of Madison County unless you are a middle-aged housewife... If that's the case, go nuts.
Bring back Old School Eastwood! ... Somehow.
- Will