QUOTE OF THE DAY :
"I have taken more out of alcohol than alcohol has taken out of me." - Winston Churchill
SONG OF THE DAY :
The Stills - Of Montreal
LINK OF THE DAY :
Gamespot's Best of 2004 Awards
Here feel we but the penalty of Adam,
The seasons' difference, as the icy fang
And churlish chiding of the winter's wind,
Which, when it bites and blows upon my body,
Even till I shrink with cold, I smile.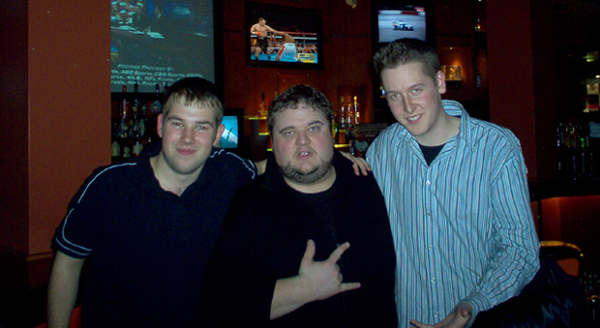 My buddy Matt, Nug and myself at the Toronto FARK party on Saturday night.
There is no such thing as too much fun, but too much beer is a definite reality. I may have had 2 or 3 pitchers too many, and I'm certainly paying for it today, but it was a
FARK
party, and my friend's last weekend in Toronto, so why the hell not?
The Minnesota Wrecking Crew killed at Second City. The crew featuring Nug pictured above,(AKA: Everybody's favourite FARK cliche Mustard Man and all around cool guy.) put on an awesome show, everyone really enjoyed it.
Great to finally met fellow Farkers in person, awesome group of people. Thanks for the picture Christie. Hope to see you all again soon... Less beer next time... Though that's not very likely.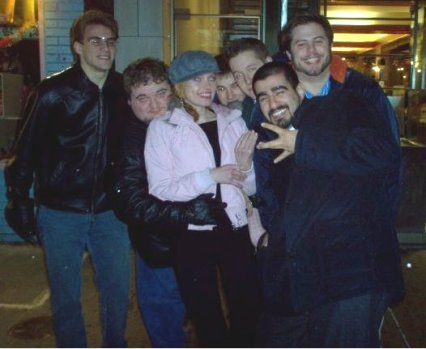 Farkers at the BBQ Hut in Chinatown at 4 AM.
I'm sick and slightly hungover...
What a great combo!
- Will