QUOTE OF THE DAY :
"Mankind must put an end to war before war puts an end to mankind." - John F. Kennedy
SONG OF THE DAY :
Johnny Cash - The Man Comes Around
LINK OF THE DAY :
The Battle of Vimy Ridge
We go to gain a little patch of ground
That hath in it no profit but the name.
This time last year I was in the old world. So naturally I've been reminiscing as of late on my experiences the other side of the pond.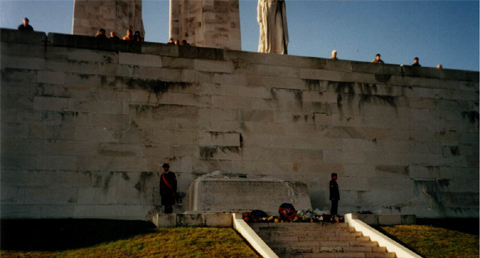 Today is Remembrance Day. Last November 11th I was lucky enough to be at Vimy Ridge, just outside of Arras, France on the border with Belgium. If you don't know the story of Vimy, click the LINK OF THE DAY. I was amazed at the gratitude of the locals towards Canadians, which is still felt today, 80 years on. I'm glad Canadians did what they did at Vimy Ridge. Seeing the hundreds of graves of young Canadians makes you proud of their sacrifice... And yet at the same time realize the futility of war.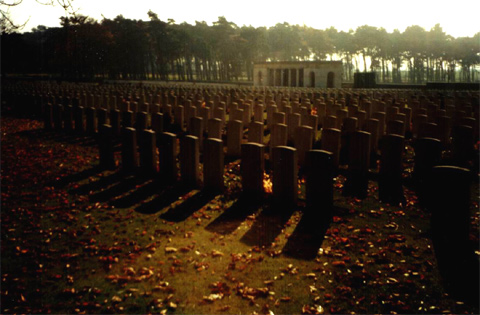 Europe marks the end of The Great War on the Sunday before November 11th, our remembrance Day. However, the all Canadian staff at the Vimy Ridge memorial have a special ceremony for Canadians visiting on November 11th. It was my honour to be there.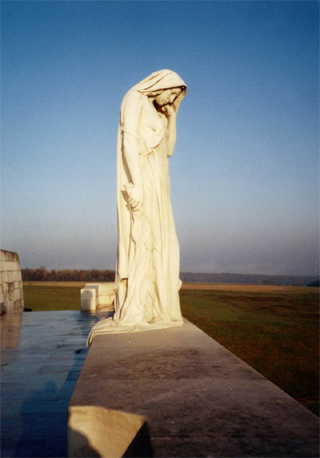 Several days later I found myself in Caen, a small city in Normandy just south of the D-Day landing sites. Again I was taken aback by the immense gratitude I was shown by the locals just because I was Canadian. The streets of Courseulles-sur-Mer were lined with Canadian and French flags, I was very moved by this.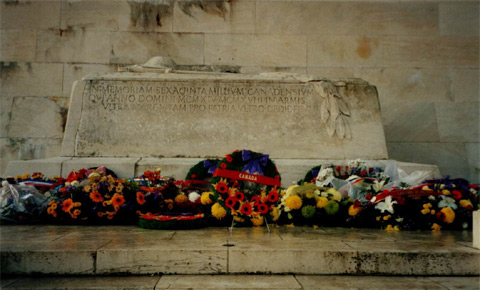 While in the Caen region I took a trip south to Falaise. There was a large Canadian War cemetery there. I was visiting a family member. My 23 year old cousin who died 60 years before I was born, Everett Borgald. I didn't know how to feel when I saw his grave, I didn't know the man but he was family. It was then that the thousands of Canadian graves I'd seen in France all became people to me. They weren't just stone markers with names on them... They were someone's brother, son, cousin, husband. I left two poppy's and a Canadian flag.
We have to remember those that fought for the cause of freedom, they are the reason we are here, living the way of life we so often take for granted.
I will always remember the sacrifices of the people I know, and don't know who lived and died in the service of freedom.
You will not be forgotten.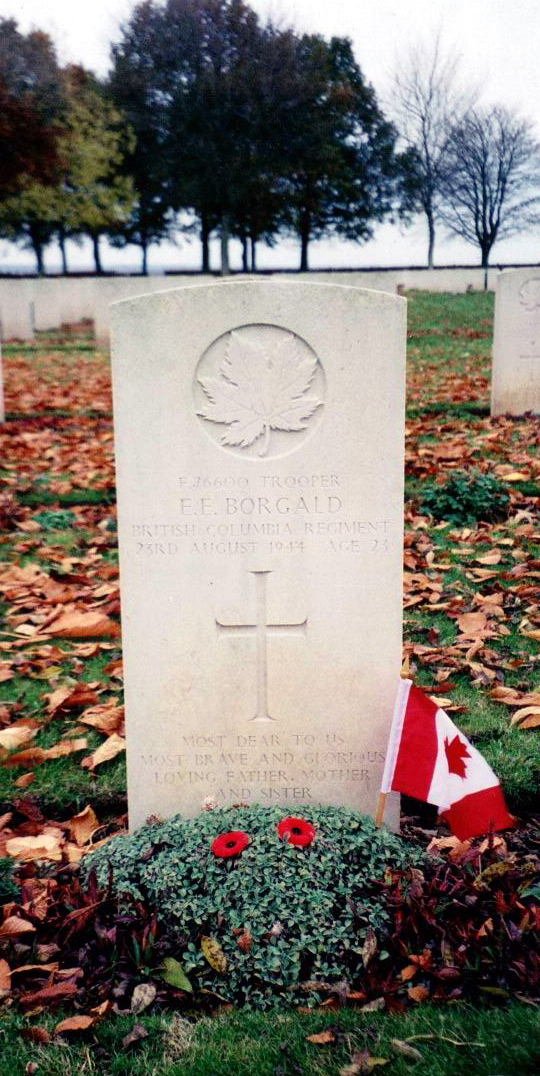 - Will